Retirement & Wealth Building
Francis (Fran) Halloran
Founder And Managing Partner Of Higgins And Halloran Financial Group
Office: (803) 917-7350
Email: Fxhalloran@higginsandhalloran.com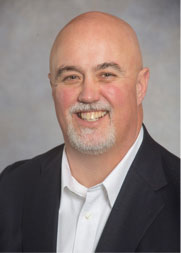 Fran Halloran has 16 years of experience in the wealth-building, financial services and insurance industries. Fran is skilled in creating holistic financial strategies for individuals, families, and businesses that focus on eliminating debt, growing savings, protecting savings, and building wealth intentionally and deliberately. Fran is also a Dave Ramsey Financial Coach*. Fran's mission statement is very simple: serve his clients.
Fran does a significant amount of public speaking annually, specifically on the topics of Intentional Financial Living, stewardship, eliminating debt, building emergency savings, saving for retirement, saving for college, and building wealth.
Fran is married to Suzi, and they reside in Lexington, SC. Fran is the proud father of five children, all of whom are year-round competitive swimmers. He is active in his local church community, where he has served as a leader, teacher, and advisor to the church leadership team. Fran has served on numerous boards and non-profits over the years. He is a 1990 graduate of Newberry College.
Check out my background and the background of firms and other investment professionals on FINRA's BrokerCheck.